Human resources development
An important success factor for your company
In times of digital change, the development and motivation of a company's own employees is a major challenge. New developments and technologies are reaching companies at ever shorter intervals – and your employees need to keep up with them in order for your company to remain competitive.

But what can you do to ensure your company's success in the long term? Use the potential of your employees, offer targeted training and further education and develop your staff in parallel with technological developments. Find the right approaches for innovation and sustainable success – with the help of human resources development.
Human resources development definition: What is meant by this?
Human resource development (HRD) is a sub-area of human resource management that deals with employee development.
With target-oriented human resource development measures, you can achieve many different goals at the same time:
➤ You develop your team, hard skills and soft skills, according to the area of responsibility.
➤ Through appropriate measures, you motivate your employees and thus support the atmosphere within the team.
➤ You sustainably increase the work performance of each individual.
In contrast to HR, or human resources management, which deals with the strategic use of personnel resources and the development of personnel strategies, human resources development focuses on each individual employee.
The most important objectives of human resource development measures
Do you often think about the company's success, sales and profits, and how your company will position itself in the future? One thing leads to the other: Human resource development plays a central role and contributes to employee satisfaction as well as to the company's success as well as employer branding.
Human resource development measures
promoting and training employees
The promotion of human resources development is an essential pillar of employee retention. Because only if you continuously enable your members of staff to expand their individual skills and thus recognise new career perspectives, they will remain loyal to your company in the long term.
Whether through seminars or events, whether non-specialist or subject-related: Offer your personnel ample opportunities to acquire new skills that will boost their personal development and career.
Which measures and instruments are sensible and promising in individual cases also depends on the career phase of your staff. Therefore, make a distinction between human resource development instruments:

✓ for entry-level professionals (into the job)
✓ for employees (on/along the job)
✓ for members of staff outside the working environment (off the job)
Do you have questions about strategic human resources development or open vacancies? We are happy to support you personally!
Employers can...
Train employees professionally and methodically (e.g. in project management, design thinking, etc.)
Promote the personality of the employees (e.g. self-management, communication training, etc.)
Better plan and secure staffing levels
Develop junior leaders
Maintain and increase employee motivation
Ensure the company's success and future viability in the respective industry
employees can...
Develop intrinsic potential and strengthen skills
Align their activities with their skills
Positively influence their standing and reputation in the company
Improve their chances on the labour market
Optimise their starting position in salary negotiations
Strengthen their self-confidence
Human resource development measures 'into the job'
Whether junior executives, 'high potentials' or already trained specialists: Various training programmes offer them an optimal start to their professional lives and prepare them for a wide variety of tasks. The following programmes are suitable for young talents:
Internships
Dual studies
Working student activity
Vocational education
Trainee
With these measures you can bring your junior staff together with your requirements in the company according to their strengths. In this way you will succeed in retaining these specialists in your company in the long term, and perhaps even developing them 'on the job' into the next manager.
Human resource development measures 'on/along the job'
On-the-job measures for human resources development are an effective means of imparting and deepening advanced skills, acquiring new know-how and adapting behaviour.
There are a number of measures that your company can use 'on the job' as part of human resources development. For example:
1

Mentoring-Programme

Mentorinnen und Mentoren fördern das Können Ihrer Mitarbeiterinnen und Mitarbeiter durch persönliche Beratung.

2

Job Enlargement

Ihre Mitarbeiterinnen und Mitarbeiter erweitern ihren Verantwortungsbereich qualitativ und quantitativ. Sie bleiben in ihrem Tätigkeitsfeld, erhalten aber zusätzliche Aufgaben, die eng mit ihrem Aufgabenbereich verknüpft sind. So erhalten Vertriebsmitarbeiterinnen und -mitarbeiter Einblicke in das Marketing und umgekehrt.

3

4

Job Enrichment

Erweitern und bereichern Sie die Aufgaben Ihrer Mitarbeiterinnen und Mitarbeiter durch fachlich verwandte, höherwertige Tätigkeiten.

5

Job Rotation

Ihre Mitarbeiterinnen und Mitarbeiter wechseln regelmässig die Aufgabenbereiche innerhalb des Unternehmens, um unterschiedliche Fähigkeiten und Zusatzqualifikationen zu erwerben.

6

Trainings

Gezielte Trainings helfen, die Fähigkeiten auf bestimmte Aufgabenbereiche auszurichten.

7

Job Shadowing

Mitarbeiterinnen und Mitarbeiter beobachten andere Kolleginnen und Kollegen bei der Arbeit, um Nachfragen zu stellen und einen realistischen Eindruck von der Arbeit zu erhalten.

8

Feedback

Feedback ist ein wichtiger Bestandteil der Personalentwicklung "on the job". Es gibt den Mitarbeiterinnen und Mitarbeitern einen Einblick in ihre Stärken und Schwächen und hilft ihnen, sich selbst zu reflektieren und geeignete Schritte zur Verbesserung einzuleiten.
Human resource development measures 'off the job'
Off-the-job human resources development measures are special training and further education measures that take place outside the work environment. These include, for example, external seminars, workshops, coaching and language courses. These training courses enable your employees to prepare themselves for specific new challenges in the company and to expand their knowledge and skills.

Off-the-job measures can also help to broaden the horizons of your employees and promote their personal skills. You will have the opportunity to exchange ideas with colleagues from other companies and industries and benefit from their experience. Off-the-job measures are therefore an important complement to on-the-job measures and make a significant contribution to the development of skills and motivation of employees.
Key components of human resource development
Is the human resources development of your employees successful and are your measures also reflected in the company's goals? Regularly check whether your human resources development measures are aligned with the strategic goals of the company and meet the individual needs of your employees. It is important that human resources development takes place continuously and is supported by all managers.
If you find that you are not achieving your goals, get to the bottom of it. Some development efforts may be misaligned and you should realign or redesign them. Communicate the goals and results of human resources development transparently. Systematic and professional planning and implementation of human resources development measures significantly contributes to the success of employee development and can increase employee motivation, satisfaction and retention.
You might also be interested in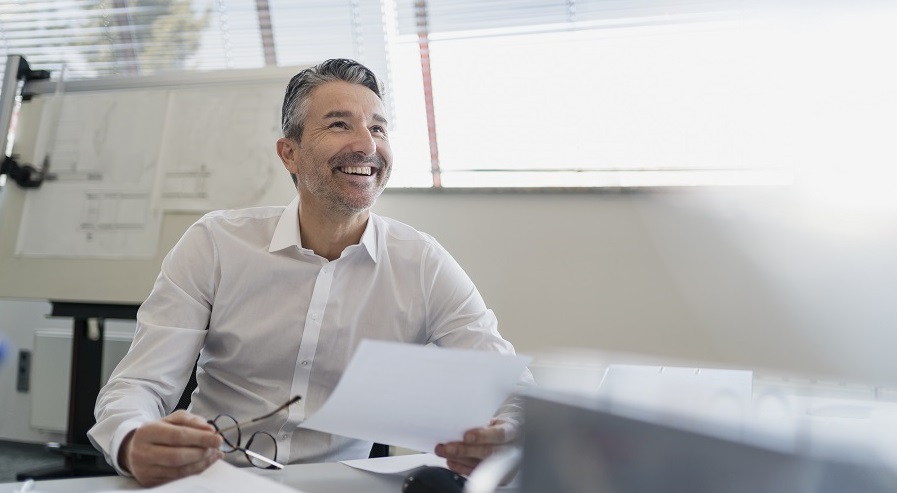 Contract design made easy
Find the type of contract that suits your needs. It does not always have to be permanent employment or temporary employment.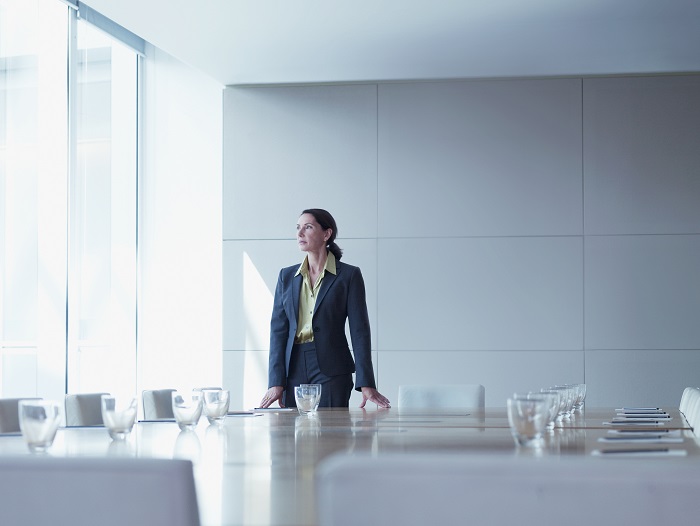 Recruiting tips
Your recruiting measures are not working as they should? With our pointers and tricks your efforts will experience an update.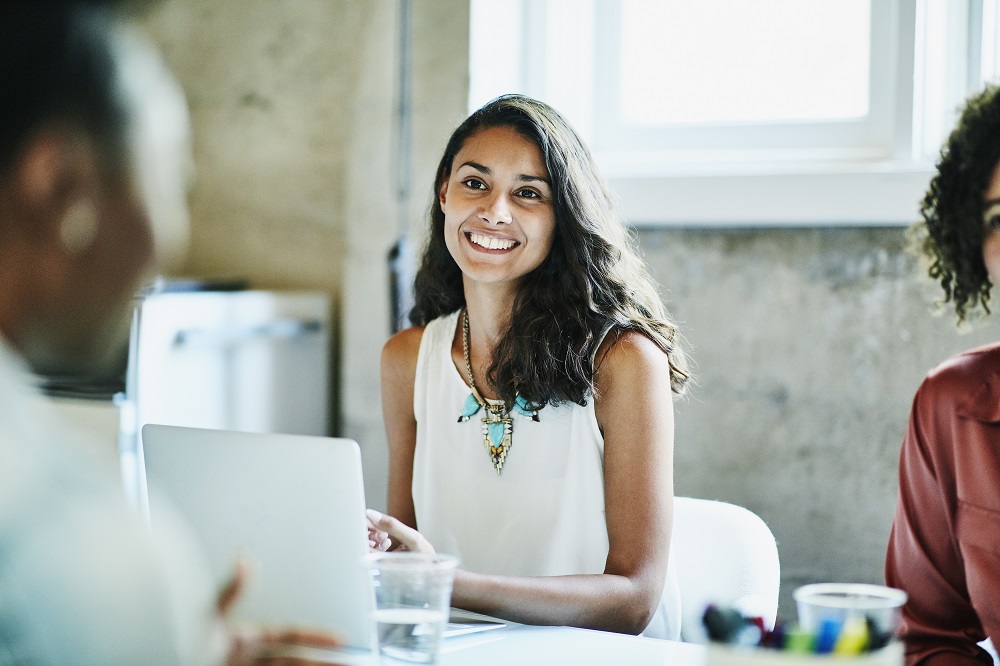 The perfect match
Are you looking for the right specialists and executives for your company? We will show you how to find the right personnel for your company.