Personnel services provider
Geneva
Top job offers in Geneva and the surrounding area
Hays (Suisse) SA
Rue Kléberg 6
1201 Geneva
P: +41 22 901 60 00
F: +41 22 901 62 99
E: genf@hays.ch
W: www.hays.ch
Reception is located on the 3rd floor.
We wish you a good journey and look forward to your visit!

Parking: At main train station (Geneva Cornavin)
Public Transport: Proceed from main train station to the bus stop "Coutance", "Mont-Blanc", "Chantepoulet" or "Bel-Air"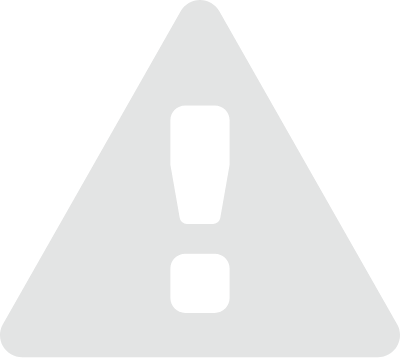 Google Maps cannot be displayed due to your cookie settings.
Please enable Advertising Cookies and reload the page to view the content.
Adjust cookie settings
Hays – Your recruiter in Geneva
Welcome to your recruitment services provider at Lake Geneva
If you need highly qualified management executives and skilled professionals or are looking for a job yourself, you've come to the right place with Hays. IT, medical and legal specialists find the jobs that match their skills and experience with us. Our Geneva office is just a short walk from Lake Geneva and five minutes from the main railway station. Come visit us at our modern, state-of-the-art premises. Our colleagues will be happy to inform you about current projects and positions in the French-speaking region of Switzerland and are always available to answer any career-related questions you may have.
We're your recruitment services provider in Geneva – Here's how we can help you find a job
As a job applicant, you face a number of challenges in your search for just the right opportunity. Vitol, Gunvor and MSC Cruises: Although these and many other well-known companies are headquartered in the canton of Geneva, they don't always publicly advertise all their vacant positions. As your recruitment experts in Geneva, we maintain excellent contacts in business and industry, so are often the first people to find out when new positions become available. If your skills and experience match the job requirements, you have an excellent chance of getting the job. In a one-to-one conversation with you in our office overlooking beautiful Lake Geneva, we will be happy to address any outstanding questions you may have and, if desired, help you optimise your application documents. Contact your personal Hays representative or submit your application to us directly.
We can offer you jobs and projects in the following fields:
Didn't find the right job? Then please apply with us directly.
Are you looking for skilled professionals? Our areas of specialisation in Geneva
Our team in Geneva recruits specialists and professionals in the following fields:
Temp employment in Geneva: Specialists as and when you need them
If you've received an unexpected, large-scale project, you may also find you have an unexpected shortage of skilled personnel for dealing with it. With our temp employment options, you can quickly and easily fill vacancies for a specified period of time that suits you. Just get in touch with our recruitment services team in Geneva. We'll carry out a detailed needs analysis of your situation and suggest suitable specialists to you within 24 hours. You can reach us by phone, email or in person at our office in the heart of Geneva, just a few minutes' walk from the famous Brunswick mausoleum.
Contracting: Your recruitment opportunities in Geneva
Are you looking for a freelance specialist, such as an architect, fee-based doctor or engineer? Then Contracting is the right option for you. As proven recruitment consultants with many years of experience, we have an extensive network of freelance specialists at our disposal. In order to meet your exact needs, our Key Account Managers use a multi-level quality assurance system that can also accommodate multi-layered requirements. Please get in touch with your Hays representative in Geneva or drop by our office, just opposite the Cité du Temps.
Your personnel services provider in Geneva: Filling permanent positions for managers and skilled professionals
Permanent employment continues to be the preferred employment option. If you're looking for qualified staff for the long term, we are the recruitment services provider you should know in Geneva. We can quickly and competently fill vacancies with suitable specialists while you continue to devote yourself to your day-to-day business. With more than 50 years in recruitment, we can draw upon a wealth of experience and an extensive network of professional contacts. Find out more about our services by dropping by our office in Geneva. We look forward to meeting you!
Get support from the global Hays network and benefit from the many advantages in recruitment we offer in Geneva. Give us a call (T: +41 22 901 60 00), send us an email (E: genf@hays.ch) or simply submit your vacancy using our web form. We look forward to hearing from you.
Internal careers with Hays
We also have exciting internal jobs that offer a broad range of possibilities and opportunities.
Recruiting- a new perspective
The art of successful recruitment. Discover our new and successful recruitment approach "find and retain".