Rejection received after the job interview:

The reasons can be varied
The interview went quite well but you still got rejected afterwards? Often a rejection is received unexpectedly after the interview. You will only find out the reasons for this in very rare cases. This is because equal opportunities is firmly embedded in Swiss law. However, if you receive a rejection on the basis of your origin, gender or religion, employers will be liable to prosecution. To prevent this, the reasons for applications being rejected are often not formulated at all.
Applicants are often left disappointed, struggling with self-doubt and pondering what the real reasons for the rejection are: Did I not answer the questions well? Do I not have sufficient skills for the job? Or maybe my clothing wasn't appropriate?
Perhaps other applicants simply impressed more in the interview and were able to establish an immediate connection with the interviewers. Even if we cannot give you the real reasons for your rejection, we have gathered the most frequent reasons that lead to rejection letters after interviews based on our years of experience in recruitment.
You are disrespectful to your current employer
Even if you seek new pastures and do not get on well with your employer, you should not let this show. This is because potential employers conclude from this a pattern of behaviour of how you would also behave in their company. Small, ill-considered expressions can be decisive. For example, if you are asked if a job interview would be possible during your working hours. Beware of answers such as "Of course, I'll come up with an excuse for my boss" or "Sure, I will just say that I have a doctor's appointment." Answers like this may sound the alarm bells for your interviewers and may indicate a lack of respect for your superiors.
Irrespective of whether the interview will take place face-to-face, over the phone or via Skype, it can be very difficult to find a suitable time for it. Plan a half-day's holiday for this time, rather than finding an excuse. This way you will be honest with your current employer and show your new employer how important this appointment is to you.
You attend the interview without any preparation
Knowing very little about the potential employer often leads to dissatisfaction among your interviewers and questions the seriousness of your application – a reasonable reason for a rejection after the job interview.
Be prepared as much as possible for typical interview questions. Get an overview of the company, its culture and your future tasks in advance. This way you can answer questions confidently, give a competent and interested impression and impress recruiters with your skills. Your research may also lead to questions that you would like to ask during the job interview. Demonstrate clearly once again how much interest you have in both the job and the company.
Small talk is always welcome at the beginning or end of an interview. Even if this casual exchange serves to establish a connection with you or make you feel more relaxed, you should not become too informal. Avoid controversial and overly private or negative topics.
You cannot provide proof of your qualifications
Proof of your certificates and qualifications should actually already be included in your application documents. You should be able to present these no later than at the job interview. HR personnel can admittedly assess the degree of your knowledge and skills in certain areas by means of targeted questioning. However, references and certificates underline once again your abilities and remove even the slightest doubt. Do not wait for your interviewers to draw your attention to any lack of proof. Take the initiative yourself at the right time and hand over your certificates. Without your qualifications, you will be at risk of being rejected by your potential employer after the job interview.
You don't fit into the team
This rejection after a job interview is probably the one that is most aimed at your personality and gnaws away at your self-confidence. Even though your specialist know-how is ideal for the job, the impression has been given that you will not fit well into the team. The decisive points for this assessment are often difficult to understand. Your character traits may not be consistent with those of your potential colleagues. Team integration and good cooperation would then be difficult to implement – and would eventually lead to dissatisfaction on both sides.
Nevertheless, the following applies: Stay as you are and do not change. There will be a dream company that is looking for someone exactly like you with your personality.
Tip: If you have a face-to-face interview, do not just show respect to your potential manager. Greet every employee with the necessary appreciation. Even seemingly insignificant employees can influence the decision of the management regarding recruitment.
The position was filled internally
This is a very annoying reason for a rejection after a job interview because your chances were very low from the outset. However, in some industries , companies and organisations have to advertise job vacancies externally, even if there are qualified employees in the company who are already hopeful of getting the job. They are often preferred over external applicants as they are already trained and familiar with the company's products.
In this case, your hands are tied. It is a pity that you have unwittingly wasted your time and energy in an application whose outcome was already decided.
You disregarded the etiquette in the video interview
More and more job interviews are conducted in the form of video interviews. Make sure that your counterpart gets the most positive impression of you and your personality. Dress as if you are attending a face-to-face job interview, make sure that you have a tidy environment and do not show private things like photos, laundry or boxes from your recent orders. Your living space allows conclusions to be drawn about your personality and so a tidy space helps to direct the attention of the interviewers to what's important in the online interview: that means you, the applicant.
Your communication was inconsistent
Handle every email and message professionally. When looking for a job, your actions and interactions should always reflect the image that you want to convey. Keep this in mind: Even if you don't get the job, you at least made a good impression. And who knows, maybe this will be of use to you again at a later date. Many companies have internal talent pools where your details can be noted for potential new job vacancies.
Do not risk a rejection after the job interview because you suddenly become too casual and forget professional etiquette. Or perhaps you are already really sure you will get a job offer? Use the subject line of your email sensibly until the end of the application process so that the recipient knows directly what the email is about. For example, state the job title and use the keywords "Job interview date" or "My references". Continue to use a suitable greeting, for example, "Dear Mr XXX" or "Good morning Ms XXX". Always make sure that you write the appropriate names correctly. Phrases like "Hi Colleague" are also inappropriate.
Another applicant impressed more
Being pipped at the post by another applicant may be the reason for rejection after the interview. No doubt it came down to small nuances for the company's decision in favour of someone else over you. Maybe the other applicant had more professional experience or greater expertise in a certain field. If these thoughts don't leave you with any peace of mind, just ask the company (by phone). In some cases, you will receive an answer that appears plausible and you can learn from this information for upcoming applications.
You can and should be proud of being short-listed for your dream job. Take this self-confidence on board and continue to submit comprehensive applications full of motivation. You'll definitely get them next time.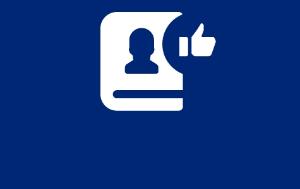 Job interview
First personal impression
Demonstrate in the interview that you know your dream company very well and that you are the perfect person for the vacancy.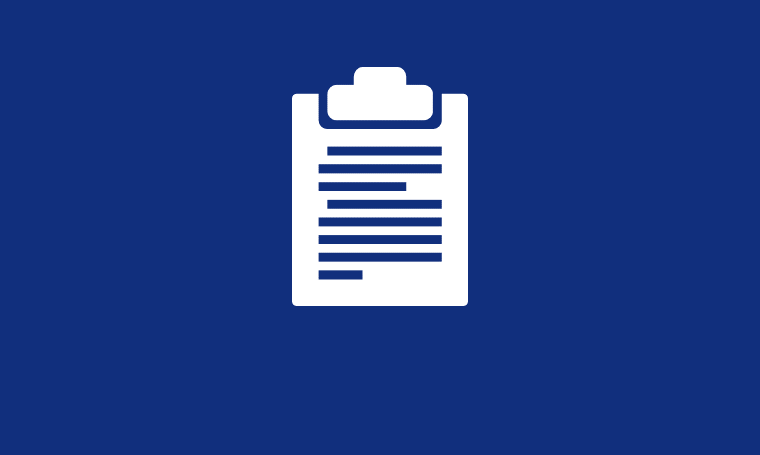 Application templates
Download sample applications
Modern applications are too bold? We have different templates for sending classic applications in our download centre – it's easy.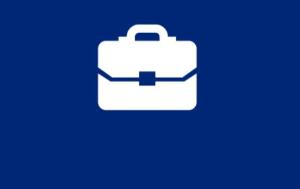 Changing jobs
Find suitable
jobs
Looking for a new job but don't know really how to find one? We will support you in the search for your dream job.