On a scale of 1 to 10 (ten = very satisfied): How satisfied are you in your job? There are certainly many reasons why you do or don't enjoy your job. When you sit back and let your thoughts flow freely, how would you describe your dream job? Surely the thought of a job that you enjoy will bring a smile to your face. Managers who treat you as equals would also be great. And if you also have the team's appreciation, the salary is right and you have the opportunity for further development, then no wishes would remain unfulfilled.
But how do you get one step closer to your dream job? Do things have to improve in all areas or are you willing to compromise when you change jobs? Looking for a new job is not always easy and involves many considerations – both personally and professionally. If you have already taken the bold step and definitely want to leave your normal working environment, then the reasons may be well thought out and the goals clearly defined. We will help you find the path to your dream job.
Reasons for changing jobs
Behind every job change there is usually a list of reasons that only you know. But before you resign because your colleague was in a bad mood or your PC continually crashes, look at your situation from the outside. What frustrates you? Can you possibly change the situation without changing jobs or could it be that you are transferring other perhaps even personal problems to your job?
Be honest with yourself when answering these questions. This is the only way you can take the appropriate steps to counter your job dissatisfaction.
The following are the most common reasons for changing jobs:
You don't enjoy the work.
You have been feeling stressed and overworked for a long time.
You are dissatisfied with the job and the workplace.
You don't have opportunity for further development.
Your salary is too low and salary negotiations are going nowhere.
Your team does not work well together.
You are neither challenged nor encouraged.
You feel like you're getting useless tasks.
You work overtime and this is becoming the norm.
Jobs are being cut in your company.
Your work is not valued
Your list is full of disappointments and unmet goals. Don't bury your head in the sand now. Use this list of cons to determine for yourself which points are important when it comes to a new employer. During future interviews with your potential new company, find out what is essential to you in your job search.
Your preliminary ideas on the path to your dream job
Your decision is finally made. You need to find a new job. But before you start looking for a job, think about what you really want.
Answer the following questions for yourself to gain more clarity about your job search goals:
What industry and company would I like to work in?
Would a partner company or supplier also be a compromise in order to establish industry contacts with your dream company?
Is it easier to achieve my career goal in some companies or industries than in others?
Does a corporate group, medium-sized company or start-up appeal to me?
What industry and company would I like to work in?
Would a partner company or supplier also be a compromise in order to establish industry contacts with your dream company?
Is it easier to achieve my career goal in some companies or industries than in others?
Does a corporate group, medium-sized company or start-up appeal to me?
Which qualifications can I prove on the basis of references or certificates?
How do my colleagues or friends rate my expertise?
What do I enjoy doing and what specific skills do I have in this respect?
Now you have built up a good framework to guide you in your search for a job. Think about the jobs and companies for which your qualifications are particularly suitable, and at the same time make sure that the company meets your expectations. This way, nothing will stand in the way of changing jobs even at 40 or 50.
Looking for a new job: Many paths lead to your dream job
Looking for a new job is one thing but finding one is another matter. There are endless opportunities to stumble upon the eagerly anticipated job that will fulfil you. You are continually surrounded by job offers both online and offline – sometimes they jump out at you and sometimes they are not so obvious. In the end, the right job is always a question of timing and above all the offer. Therefore, if you change your profession, you should find out how good your career opportunities will be.
However, if you want to continue working in your current profession and only change employer, then use the following options to find your dream job.
Look for jobs in online job portals
The easiest way to find a job – because more than 90 percent of companies use it – is to search for jobs in online job portals or job forums. You can use these free of charge and you will receive a wide range of available job advertisements. Simply add your job title to the search fields or even further filter by location, position or company size. It is not always clear whether an offer is still current for advertisements in online job markets. If in doubt, ask the company concerned and take the opportunity to ask some initial questions.
Tip: There are also online job portals that specialise in specific industries, professions or geographic areas. This makes it easy for IT experts to find the jobs that inspire them.
Social media as a career springboard
Use your social media profiles both to build your own personal branding and to search for new jobs. After online job portals, social media recruitment is the most widely used recruitment option for companies. Whether for active sourcing, for the distribution of job advertisements or for employer branding of the company's own brand.
The business networks XING and LinkedIn specifically target vacancies and send them to potential applicants. You can also use the filtering feature over the entire network to search for keywords and job titles as well as to explicitly search for companies. In addition, it's worth looking at the companies' social media profiles on Instagram and Facebook. You will often get an exciting look behind the scenes and get to know employees. But even on Facebook or Twitter, it is evident that recruiters are looking for suitable candidates. So don't be surprised if you receive a personal message from an HR expert or if you are being offered job advertisements that match your profile.
But recruitment processes via WhatsApp, Snapchat, Pinterest or YouTube will also play a bigger role in the future. Especially in the creative sector, for example, the timeline can replace a classic curriculum vitae or an application video can replace a cover letter. Try out modern application techniques yourself to attract the attention of interested parties.
Printed advertisements – old but gold
Printed specialist media are still an important source for job vacancies in some industries. Perhaps as you browse through the pages, you might unexpectedly see an interesting job opportunity.
But it can also be worthwhile taking a look at the local daily newspaper. Especially if you are firmly tied to your location, you may get completely new insights into the job market.
Find a new job at fairs
Fairs still offer great opportunities to find a new job. At the same time, you can already have initial discussions with HR managers and gather important information about the individual companies. Visit either special trade fairs in your industry or dedicated career fairs where companies from different specialist areas will be represented. However, make sure that the fair is appropriate for you in advance. Some career fairs are aimed exclusively at certain professional groups, while others are intended solely for people starting out on their career and young professionals.
If you are tied to your region, some companies also set up their own in-house fairs to acquire skilled workers and managers from the region. But even if you are drawn to the far-reaches, you can visit fairs. For example, there are well-established online fairs that are regarded as a permanent fixture in certain specialist areas.
Personal network as a contact source
Do you know someone who knows someone else? Don't underestimate your own contacts and personal relationships when looking for a job. Professional acquaintances in particular can open doors for you since you are already in the environment in which you are most likely to continue working in the future.
Even if it seems a bit like prying to you: Research in social networks or in your private environment and find out the path that your colleagues have taken from their education and studies. Find out if they are valued in their company. Benefit from the good connection that your acquaintances have to the management level. They know how you work and can also recommend you to your dream company.
Personnel service providers: the door opener in many areas
One application – numerous contacts. This is what makes a personnel service provider like Hays so useful when it comes to looking for a job. Most personnel service providers have excellent access to the market and are networked with countless well-known companies.
In addition, personnel service providers have access to hidden vacancies – those that are not officially advertised on the company's website or are deliberately filled flexibly. If you have the right qualifications, you have a good chance of being recruited. And that's not all: A personnel service provider will give you honest feedback about how you come across as an applicant and where you can make improvements.
Our tip when looking for a job through a recruitment agency: Never bear the recruitment costs. These are borne by the companies on whose behalf the vacancies are filled with suitable candidates. As a personnel service provider, we will support you in your professional development and show you opportunities that match your experience and career goals. This service is free of charge for you.
Speculative application – find a new job based on good luck
If you know exactly where your skills are needed, it is worthwhile looking for a new job by submitting a speculative application. Check in the media whether a company is indicating that it wants to grow in certain areas. Or be proactive and directly offer your dream company a service (e.g. customer contacts, special language skills, etc.) from which it would quickly benefit.
Try calling the HR or specialist department to find out if they have any vacancies and to whom you can send an application. Search the Internet for other job advertisements from the same company to find the direct contact person.
You can also use existing contacts on XING or LinkedIn or write directly to a company employee. You should also take into account the marketing of recommendations. But remember: You should prepare a speculative application just as well as a normal application for a specific job advertisement.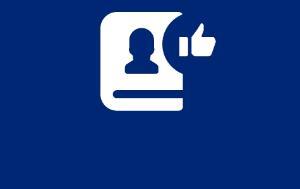 Job interview
The first personal impression
In the interview, show that you have researched the company and that you are the perfect person for the job that you are applying for.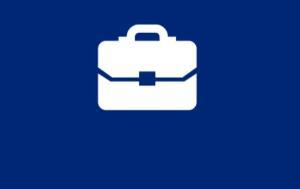 Your dream company
Do the
research
Find out what awaits you with your new employer when you change job. Get some information about products, values and the history of the company!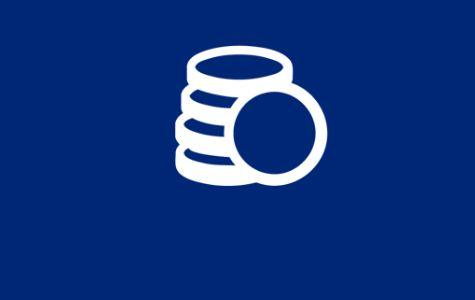 Salary negotiation
Get the best
out of it
The interview went well and you now have to negotiate your salary? We'll help you to put yourself in a good position.