Traditional elements of a job application:
Correct spelling and grammar are a must and bear witness to the care that you have put into writing and compiling your documents.
Read the job ad properly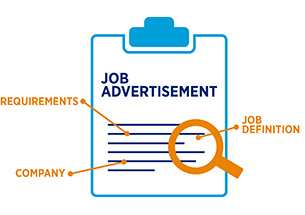 Job ads are used to present the available position in the best possible light. A good job ad will give you actionable information regarding scope of duties, requirements, the company involved and the industry in which you will be working, should your application be successful. Be sure to note words and phrases such as "essential" (qualifications that the applicant must have) or "ideally has knowledge of" (something that is helpful, but not mandatory for the applicant to have). They give an indication of how well your profile matches the job at hand.
Covering letter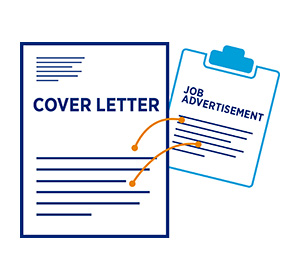 Your covering letter gives you the opportunity to show that you have understood the requirements and also to emphasise your qualities and skills. Take two to three important aspects from the job ad that either aren't covered or aren't covered in sufficient detail by your CV and other documents and address these in greater detail.
Whether the style should be eye-catching or more conservative, will depend primarily on the person you intend to contact. The danger that a somewhat eccentric covering letter will be poorly received by a bank manager, for instance, is greater than if you sent it to an advertising agency.
Make sure you address your letter to the right individual – either the person named in the job ad or call the company and ask to whom you should send your application and documents. Also ensure that the contact information in your covering letter matches what you have listed in your CV. And don't forget: Keep it short and sweet. Your covering letter should never exceed a single side of A4.
CV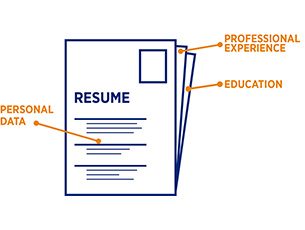 A CV is divided into contact details, professional experience and training and education. There are different philosophies regarding length and structure. If you list your professional experience and training / education in chronological order from your most current information to oldest, this has the advantage that the reader can quickly see the information most relevant to him or her.
Keywords associated with the individual bullet points make it easier to categorise things and, for graduates, a readily understandable statement regarding the title of your thesis will be helpful. Foreign languages and software skills in accordance with the European classification system (basic, good, very good, fluent) help complete a good profile. Assume that your "business fluency" in English will be tested as part of your interview. You can even list any hobbies you might have. These provide an insight into your interests.
Certificates
If you have a long-established career path with many years of experience, it is a good idea to provide copies of any professional certificates or diplomas your have acquired over the years. Employer references, by contrast, are an absolute must. Proof of further training should only really be included if they bear a direct relation to the job at hand and are not more than five years old.
Application photo
An application photo is considered to be standard practice in the German-speaking regions of Switzerland. This is not necessarily the case in the French-speaking parts of the country. If in doubt, please enquire with the company in advance.
If you do include a photo, pay close attention to professionalism: Inappropriate clothing or cheap quality pictures are a big no-no. After all, the picture only has one purpose – to show your best side.
Your photo should be attached to the top right of the first page of your CV or on a separate covering page.
Application channels





These days, an application can be submitted via a number of different channels: by post, email, via an application portal, the profile database of an online job market or by using a social media profile.
You should only apply by post when specifically requested to do so. After your covering letter comes your CV and then your references.
For applications by email the same applies in principle: Covering letter, CV and references should be saved as PDF files. Ideally, the file name should also include your own name. In the email itself you can then briefly make reference to your attached application. The file size should be manageable - that is, not larger than 3MB.
If you are required to upload your details to a company applicant portal, please stick to the company's particular requirements. Such a portal has the advantage that you can submit your application as the employer would like to receive it. However, they also make it more difficult for you to set your application apart from those of others and present yourself in your best possible light. If you're aiming for individuality, it may be best to go with a free-text entry option.
Receive job offers by email
Make sure you never miss another interesting job by setting up your search agent now.
Experiences with Hays
Here you can find candidate testimonials and customer success stories.
Download Center


In our Download Center you can download CV samples as well as checklists for your application documents and your job interview for free.