Speculative application

a proactive approach to your dream job
You dream of a job in your dream company but a suitable job advertisement has just not been published? Then take your luck into your own hands and offer your services and qualifications for a specific area to your dream employer. There is no guarantee that your application will be successful, but it is definitely worth taking the time to write a well-prepared speculative application and get a foot in the door of your dream company.
Be faster and more successful than your competitors. If you decide to send a speculative application, make sure that you find out information about the company and that your application is tailored to the needs of the company. In other words: Don't just send a general curriculum vitae, but adapt your documents to the company to which you are applying. We will show you what is important in your spontaneous application.
What is a speculative application?
A speculative application is an application that you submit to an employer without the employer having advertised a particular job. Essentially, you are speculating that this company may have a need for someone with your skills, qualifications and experience and would be interested in considering you for current or future job opportunities. In colloquial terms it is also referred to as spontaneous or blind application.
Benefits of a speculative application

Whether moving to a new town or city, a desired change of industry or pure interest in a particular company – there are plenty of reasons for a speculative application. We will show you what the benefits of a spontaneous application are:
You will stand out from other applicants through your proactive approach and personal initiative.
You will specifically address your dream company and show them your motivation and interest in the company.
You will increase your chances of getting an interview because you specifically target the company with your application.
You will get a foot in the door and therefore have the opportunity to get a job that was previously not planned.

When is the right time for a speculative application?
The right time for a speculative application depends on the company and its recruitment needs. For example, if you know that the company is growing and expanding, it might be a good time to submit a blind application as the company may be looking for new talent. However, if you find out that your dream company has recently cut jobs or is undergoing restructuring measures, this may not be the best time for a spontaneous application.
How do you research a company before submitting a speculative application?
There are several ways to find out information about an organisation before submitting a speculative application:
1

Look at the company's website: Most companies have an "About us" page that contains information about their history, services and values. This will give you a good feeling as to whether the company is right for you.

2

Search for news articles about the company: With a simple Google search, you can find all the latest news about your potential employer. This can give you an insight into the current situation of the company and how it might change in the future.

3

Ask someone in your private circle who works there: If you have friends or family members who work at the company, they may be able to give you insider information about what it is like to work there.

4

Look at the company's social media profiles: Most companies have a certain presence on social media, such as Instagram, Facebook and LinkedIn. This can be a good way to get to know the company from another side.

5

Visit industry events: If you are looking for a job in a particular industry, attending industry events can be a great way to make contacts and learn more about specific companies.
Get the following information about your dream company:
Industry
Size of the company
Economic situation
Values and mission statement
Case studies
Current job advertisements
Weaknesses that you could improve
How should a speculative application be structured in Switzerland?
If you have decided to send a spontaneous application, there are a few things to keep in mind. Although a speculative application is not fundamentally different from a classic application, it requires much more precision in order to make the company aware of you and your qualifications and the need to employ you.
The cover letter for your speculative application
First of all, make sure that your cover letter is clear and precise. Avoid making general statements or repeating information that is already on your curriculum vitae. Instead, you should use your cover letter to tell the company more about your motivation for the job and your qualifications. Similar to a letter of motivation.
Describe your interest immediately in the subject line. Phrases such as "Speculative application as Key Account Manager …" shows the person in charge at first glance that you are applying spontaneously. If there is no indication that you are making a speculative application, you run the risk that your application will end up in the bin – after all, an appropriate job has not been advertised.
In the introduction of your cover letter, show what you have found out about the company, that you have identified gaps in personnel and why you would be the perfect fit.
The main part of the cover letter for your spontaneous application will then focus on your skills and qualifications and on how these could benefit your dream company. Be sure to indicate your motivations for working in the company and make it clear that you will fit into the team.
The curriculum vitae for your spontaneous application
The curriculum vitae for your speculative application does not differ from a standard application in terms of form and content. However, make sure that you adapt your curriculum vitae to the company – it is important to highlight important qualifications, experience, and successes that are relevant to your desired role.
Send a speculative application correctly
You send your spontaneous application just like your classic application documents by e-mail, through an existing online portal or in very rare cases by post. Make sure that you address this to the right person, especially when sending a speculative application. If you are unsure who the relevant contact is, briefly call the company or HR department and ask for their name, e-mail address and phone number if necessary.
Then check once more that all your details are correct and send your complete application documents.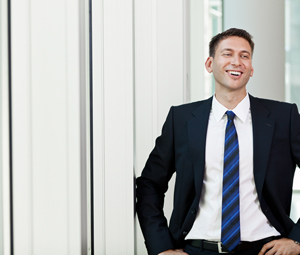 Tips for making an initial personal impression
Demonstrate in the interview that you know your dream company very well and that you are the perfect person for the vacancy.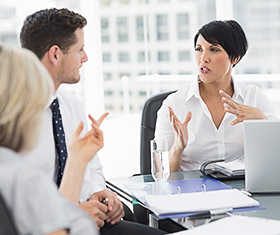 Learn to negotiate
You want to negotiate a salary adjustment? We will show you how you can achieve this and what you should consider in your salary negotiations.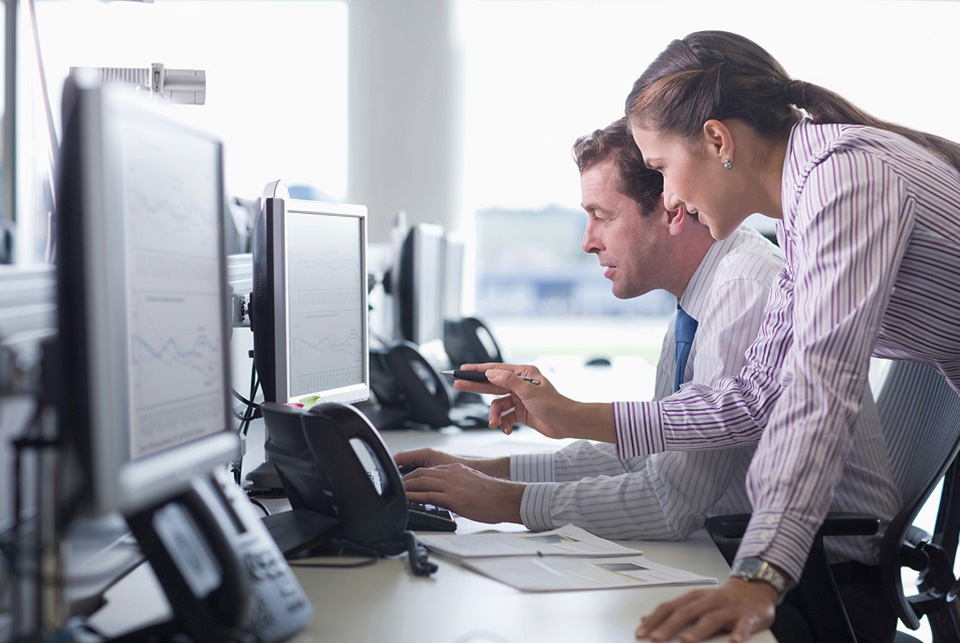 Find suitable jobs
Are you looking for a new job, but don't really know the best way to go about it? We'll help you to find your dream job.