Thanks to the internet and employer branding measures, it is much easier today to get an encompassing picture of a potential employer.
The following sources will provide you with relevant information concerning your dream company:
Company homepage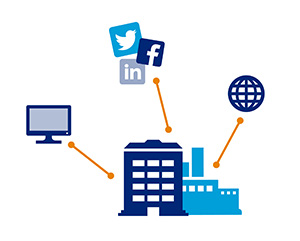 A company's website is the first point of contact to learn more about a potential employer. Good websites not only provide information about a company's products, but also provide an overview of their history, organisation and self-image. Increasingly, there is also a dedicated careers section where you can find details about the application process and career development prospects.
The majority of companies already have a social networking presence with their own fan pages and offer information on career opportunities in addition to technical information (see "Social Media etiquette")
(Online) press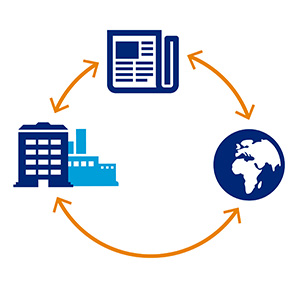 Candidates who are interested in a particular role should keep up with current world events in addition to the local news in the area around the company's headquarters. How are things going in a particular industry? How are the respective markets developing? Even political decisions, such as the clean energy revolution may affect the welfare of an industry and any (indirectly) associated companies. You can frequently find press releases and useful information on corporate blogs or on opinion platforms. Enlist the services of a free newsagent such as Google Alerts or Talkwater so that you can stay up-to-date on what your dream company is doing and how this is perceived in the press. RSS feeds are also a convenient way to ensure you don't miss any company news.
Employer rating portals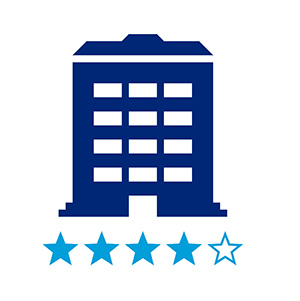 Employer review sites like kununu, JobVoting or MeinChef offer former or current employees the opportunity to evaluate employers using specific set criteria. Users have the opportunity to grade employers and write their own testimonials and work experiences, but you should not overestimate the opinions shared. That being said, they can, however, provide you with an idea of what questions you should ask / seek clarification on before or during an interview, but they are not a replacement for doing your own detailed legwork.
Receive job offers by email
Make sure you never miss another interesting job by setting up your search agent now.
Download Center


In our Download Center you can download CV samples as well as checklists for your application documents and your job interview for free.