Finding your dream job –

how to impress your dream company
Have you already found your dream job? Excellent! But unfortunately your company doesn't really fit in with your ideas and requirements? If you are now looking for your dream company, you should ask yourself the following basic questions: What is really important to me at work? Is it free holiday planning, the possibility of remote working or comprehensive training opportunities? Perhaps you attach great importance to respectful interaction within the team or having many joint team events.
Every company has "pros" and "cons", of course. And something that doesn't fulfil your personal list of requirements at all could very well be perfect for another applicant who is searching for a job. You should therefore be clear about how your dream employer should be set up. Use your personal principles and values, and do your research. You will often find company values and insights on the company's website and quickly get a feel for whether the company is a good match for you or not
But are you already making use of every opportunity to find your dream job? We'll show you how to avoid groping in the dark when you are looking for your dream company.
Which company is suitable for me?
Do you know exactly which company you would like to work for in the future? Are you possibly even struggling to make the decision to look for a new job at the moment? It isn't that easy, is it? Because your future career steps may depend on the job change at this very moment. It may be important for you to work for a successful, well-known company and be able to have a certain name on your CV. However, there are also several arguments in favour of smaller companies. The size of company which is the most suitable for you depends on your personality, your goals and the current stage of your career.
The advantages of bigger companies
Better education and training opportunities

International job prospects

Social benefits and perks

Better networking opportunities

Formal processes and methods

Specialised areas of activity

Often better job security

Bigger budgets for investments
The advantages of smaller companies
Faster development opportunities

Greater responsibility and therefore more extensive experience

Faster workflows / decision-making processes

More personal responsibility

Often a more relaxed working atmosphere

Usually flat hierarchies

Agility in decision-making and developments
Choosing a bigger or smaller company is an important step in your job search. It's a good thing if you already know where you can be satisfied. Deal intensively with this question, and work out what your dream job should look like in concrete terms. It is often the seemingly small things which lead to job dissatisfaction. Imagine your future employer as being a person. How would this person have to function for you to really enjoy working with them? Go through the following questions step by step and create criteria for your dream company:
What makes you like a person (company)?

What values should the person (the company) have?

How do you deal with other people?

Does this person meet you on equal terms?

Is the person (the company) authentic?

What rough edges can you put up with?

Which characteristics do you really dislike?
By answering these questions, you will create a comprehensive list of requirements in order to find the employer who suits you. You can find the necessary company information in different ways.
Finding company information on the company website
As soon as you have your dream company in mind, the easiest way to get more information is on the company's website. As an applicant, the products are not the priority for you, but rather an overview of the company's history and information about the company values. If it is suitable, you can also use this information directly for your application letter.
More often than not there is also a designated careers section on company websites, where you can find information about advertised jobs, the application procedure and the development prospects. In the careers section you will often also find direct contact options for HR managers or even the heads of the respective departments. You should also use this before submitting your application in order to ask for important information.
A large proportion of the companies are also active on the social networks with their own social media profile and, in addition to providing specialist information, they also offer insights into how employees are treated. This is where you can get some unfiltered impressions of everyday business life. Find out if there are company events, how the team works and ask yourself: "Will I fit in there?".
Our tip: You should also have an impeccable presence on LinkedIn, Xing or other channels. In career networks, it is important to complete your skills profile carefully and to have your experiences and skills evaluated by colleagues if possible. Store certificates and testimonials, and make sure that your public image is serious and professional.
Finding the right employer: The (online) press helps
You can also find important employer information in the local press. Pay attention to current information about how the industry is doing in general, or how the respective market is developing. Are jobs being cut, or are new locations possibly being created? Information that is not directly related to your dream company may also help you. For example, political decisions such as the energy transition can have a positive or negative impact on the development of the industry and of the respective company.
In addition to press releases, you will often find useful information on corporate blogs or on social media platforms. Hire a free news agent such as Google Alerts or Talkwater to be kept up to date about your dream company. RSS Feeds are also a practical method of collecting relevant company information and including it in applications or job interviews.
Get to know your dream company via employer rating portals
The best way to judge whether an employer is right for you is probably by obtaining company information from different directions. Even if the company website looks impressive, the mood among the employees can be very different. Employer rating portals such as kununu, Jobvote or MeinChef will provide you with a more reliable picture in the majority of cases. Former or current employees can assign grades for companies on these sites based on specified criteria and store reports on their experiences in different areas of the company.
But be careful: As is so often the case, these testimonials are very subjective. Always evaluate them with a pinch of salt. The truth often lies somewhere in the middle. Nevertheless, these personal evaluations can help you to ask the right questions in an interview or clarify them beforehand.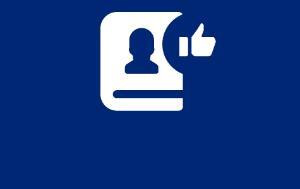 Job interview
The first personal impression
In the interview, show that you have researched the company and that you are the perfect person for the job that you are applying for.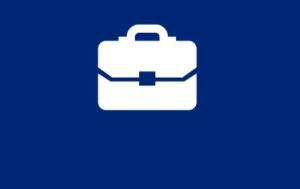 Your dream company
Do the
research
Find out what awaits you with your new employer when you change job. Get some information about products, values and the history of the company!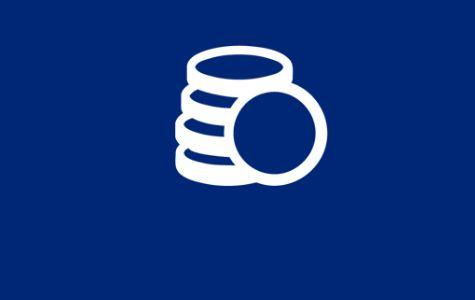 Salary negotiation
Get the best
out of it
The interview went well and you now have to negotiate your salary? We'll help you to put yourself in a good position.