Modern & creative application:

Be unique
How do you find a new job or prepare your application? The entire application process is in a constant state of flux because of new technologies. Social media, online job markets, applying online and mobile applications have resulted in far more interactive and transparent opportunities than were possible five or ten years ago. Use these opportunities to your advantage, and increase your success in the job search by submitting a modern application.
Just a few years ago, a good, complete letter of application was considered a ticket to being shortlisted for a job. Nowadays, you don't prove how suitable you are for an advertised position with just your CV, an accompanying cover letter and your references. You can use your profile on special career networks such as XING and LinkedIn to advertise your experience and personal strengths. In this way, HR managers will notice you during their recruiting and get a complete, meaningful idea of your knowledge and ambitions.
Modern application means using alternative types of application
The use of social media and having your own personal branding have become indispensable in the job market. The opportunities for being spotted on social media and finding a job are constantly on the increase due to the shortage of skilled workers, among other things.
Use social media for your job search
Which social media networks are you on, and how do you present yourself on these media? This is an important question when it comes to alternative types of application. Because many employers put value on well-organised social media channels, and examine the profiles of their applicants on all of the possible platforms. Not only is it of great interest how you present your expertise on LinkedIn or Xing, but also what you reveal on Facebook, Instagram etc. You should therefore make sure that your content does not have a negative impact. Remember that you want to sell yourself in the best possible way. In order to do this, it is important that your social media presence contributes to your professional goals.
Modern application in the form of a video
Digital job interviews have now become firmly established in the recruiting process, at least since Covid-19. So why not submit a modern application in the form of a video? Although video applications are still a rarity, this is exactly where you can make yourself stand out from the crowd.
Video applications give potential employers a more comprehensive picture of you. A classic application sent by e-mail is nothing in comparison. You will seem much more approachable and tangible. At least it will give them an idea of what your personality is like. If you are going to discover your creative streak and are planning to submit a video application, please pay attention to the following:
Take your pictures against a suitable background.

Dress appropriately.

Think about what you want to say beforehand.
Your application video is guaranteed to attract attention if it is properly implemented. You can use this tool to demonstrate your skills and creativity.
A digital fine-tuning of your CV is also recommended. Recruiters often look at your CV first. There you can already score points with contemporary elements.
Modern job search – success by means of effective networking
Do you know someone who knows someone else? In an increasing number of cases, people are relying on relationships when they are filling vacancies in the hope of finding qualified personnel relatively easily. Actively develop your own network. To do this, follow brands which you like, contact people who you admire and present your expertise by means of your own specialist publications, blog posts or short posts on social media. It is particularly important to use the LinkedIn and XING career networks. This is because more than 90 percent of recruiters use these platforms when they are searching for candidates. You can increase the likelihood that attractive employers will notice you by means of active sourcing via your interactions on social media channels. In the best-case scenario, this will reduce the need for time-consuming application letters.
Modern job search – your application as a website
Are web sites only for companies? Far from it. Having your own application website can be the perfect complement to your application. However, since you don't make any specific references to a particular company on your application website, you cannot avoid the classic application letter. On the one hand, you can use your application homepage for your standard application documents, such as your CV or references. On the other hand, you can present more information on your website than you would normally have in your application folder. You can show that you are interested in modern technology, and also use your application website to highlight your abilities and skills. As a content creator, you can create your own portfolio, or demonstrate your skills as a programmer using special functions.
We recommend making the documents available for downloading so that HR employees can save the documents. This saves you having to attach large files to e-mails and it is still possible to forward everything and store it internally if necessary.
But keep this in mind: An application homepage is a great alternative form of application, but it is not a substitute for the classic application letter and CV.
Guerilla application – he who stands out, wins
Do you want to attract attention with your application at any price? If so, do it correctly, and don't leave until the final few pages of your application documents. You need to come up with something special. But make sure that it is suitable for the company and the people that you are addressing. Creative and alternative applications are generally more preferable In the marketing industry than they are in the insurance area.
As with guerilla marketing, you need to think about: What will attract the most attention in order to impress the company of my choice? You can plaster a kind of "election poster" over your entire presence, post special online advertising for yourself or add a special gimmick to your application – there are no limits to your creativity in guerilla applications. But don't rely on an application which is as crazy as possible. It is best to brainstorm with acquaintances from the industry or ask HR employees which application ideas have made a particularly positive impression, so that you make a positive impact and don't come over as being overly eccentric.
Creative application – bring colours, icons or other formats into play
Has your application ticked all of the boxes so far? Is your application photo at the top right or left, is your CV in a tabular format and is everything correctly laid out on DIN A4 pages? This is unlikely to make you stand out from the crowd. You can attract the attention of HR managers with unusual designs, suitable colours or surprising content. For example, you can use icons to break up your CV and identify each section with a small graphic. Be it a drawing pin for your address, a sheet of paper for your training or a football for your hobbies – these small details will make your application stand out from the others. You can achieve a similar effect by using different colours, colour accents or simply a different format. You may also be able to integrate elements from your everyday work into your application.
You can also break free from the usual conventions in the actual text itself. For example, you can include quotes from references in your CV or your application letter.
Tip: By all means be creative, but also make sure that mistakes don't creep into in your application, be it classic or creative, and that clarity is maintained.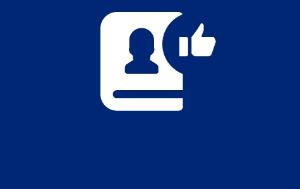 Job interview
The first personal impression
Demonstrate in the interview that you know your dream company very well and that you are the perfect person for the vacancy.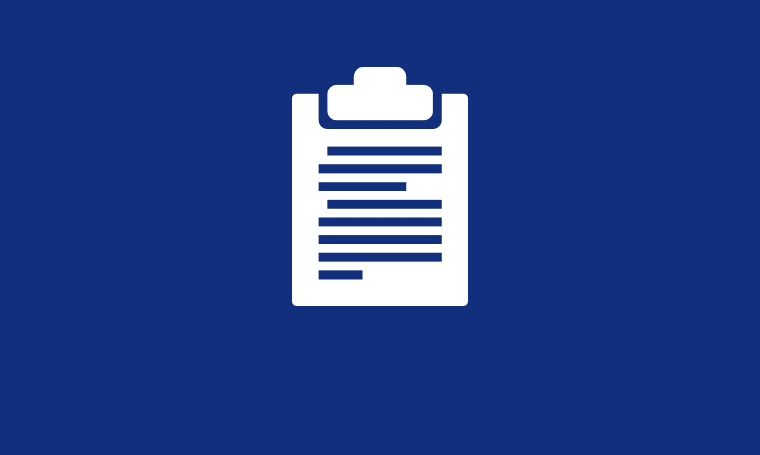 Application templates
Download sample applications
Do you think that modern applications are over the top? If so, you will find various templates for submitting classic applications in our Download Centre. To make your life easier.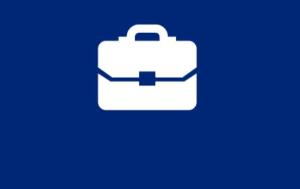 Changing jobs
Finding suitable
jobs
Are you looking for a new job, but don't really know the best way to go about it? We'll help you to find your dream job.